Meet Dr. Alexander Tepper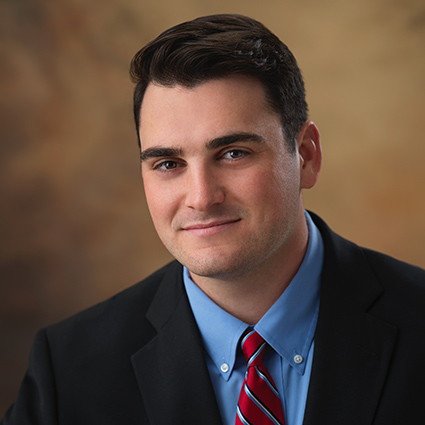 My Journey to Chiropractic
While at Halifax County High School, I knew that I wanted to serve the community in some capacity in the healthcare field but I was not sure about the exact direction. After high school graduation, I continued my education at Radford University to pursue a degree in biology, with an eye toward a career in healthcare. While at Radford, I came home and had my first chiropractic adjustment by Dr. DeGraw. I also observed Dr. DeGraw in his office interacting with patients and we further discussed the chiropractic profession. This interaction led me in the direction of pursuing chiropractic as a profession.
EXPLORE CHIROPRACTIC »

Education & Certifications
Dr. Tepper graduated from Radford University with an Honors B.S. degree in Biology and a minor in Human Nutrition. He was then accepted to Northeast College of Health Sciences (formerly New York Chiropractic College) where graduated with a Doctor of Chiropractic degree. Dr. Tepper is also certified by the Titleist Performance Institute as a Body-Swing expert. With this TPI certification, Dr. Tepper can evaluate a golfer for physical limitations, which can inhibit swing efficiency, durability, and ultimately the enjoyment of the game.
Serving His Hometown
Dr. Tepper is passionate about serving the community he grew up in, and finds it particularly fulfilling to see the difference chiropractic can make in patients' lives.
I always look forward to educating patients on the benefits of proper nutrition, exercise and a healthy lifestyle.
Personal Life
While at Radford University Dr. Tepper met his fiancee, Macy, who also has joined him working at DeGraw Chiropractic Center. When he's not at the practice, Dr. Tepper enjoys spending time with Macy and their two Golden Retrievers. He is also an avid golfer, enjoys working out and spending time with his family.
Book an Appointment
Contact our office today to schedule an appointment with Dr. Alexander Tepper!