New Patients at DeGraw Chiropractic Center
Convenient Chiropractic Care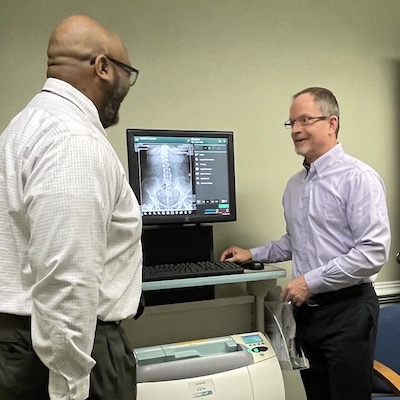 If you're unsure if chiropractic care may help you,
DeGraw Chiropractic Center
offers a free 5-minute consultation (this does not include your full health history or exams). You can give the doctor a brief overview of your situation, and the doctor will let you know if they think chiropractic is a good option for you.
We strive to make getting chiropractic care as convenient as possible. Our new patient paperwork is available online, so you can complete it and bring it with you to your appointment. If it's easier for you, you are welcome to complete the paperwork in our office. Be sure to bring your ID and insurance card to your first visit if you plan on using insurance.
NEW PATIENT FORMS »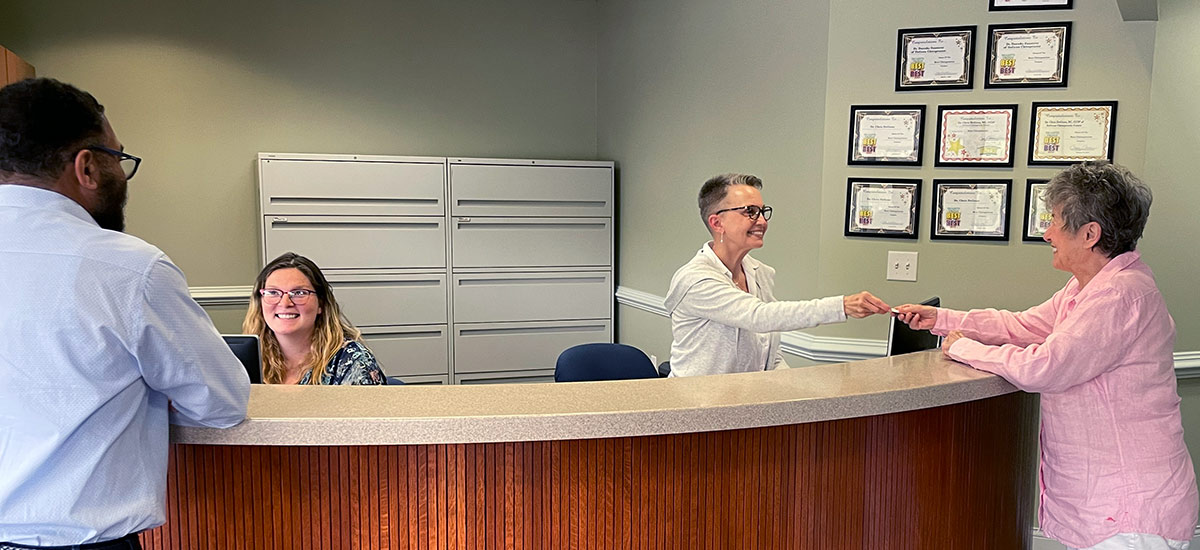 Your First Visit
After being greeted by our friendly, engaging front desk staff, we'll bring you back to watch a short introductory video that explains a bit about chiropractic care and what you can expect. Then one of our chiropractic assistants will take computerized scans of your spine and nervous system using INSiGHT™ scanning technology. We'll also conduct a Foot Levelers scan of your feet to assess your foundation.
Then you'll meet with your chiropractor, who will take a detailed history, conduct neurological and orthopedic exams, and take X-rays. You can plan on about 45 minutes for this visit.
You can watch the welcome/introductory video right now, if you'd like, on our "About Us" page.
Your Second Visit
Before you return for your second visit, we'll review your X-rays and scans and come up with our findings and recommendations for care. On your second visit, you'll watch another short video and then meet with your chiropractor. They'll go over their report of findings, let you know if chiropractic can help with your specific situation, and explain their recommendations for care.
If you're ready, you'll receive your first adjustment and any supportive therapies at this visit. This appointment generally takes about half an hour.
Regular Visits
Regular visits are 5-10 minutes, depending on the therapies you require. We'll monitor your progress over the course of care to ensure you are moving in the right direction.
Book Today
Contact us today to schedule an appointment.
CONTACT US »
---
New Patients at DeGraw Chiropractic Center | (434) 575-5130